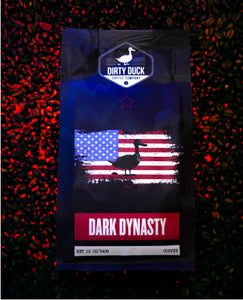 In pursuit of happiness? Looking for the American Dream? Well look no further if you want a dark roast coffee as strong and bold as our founding fathers!
When you want a no frills, rich, dark, and bold cup of coffee with a robust finish, look no further than our Dark Dynasty blend. 

Flavored on a Medium Roast Nicaragua Bean from our Finca - Alas de Dios in Jinotega, Nicaragua.